Your success is
our top priority
At Pivotal Finance, helping our clients achieve their personal and business objectives is our top priority. In fact, that focus is so strong that we selected a name that personifies our commitment. Our team of former CFOs, controllers and public accountants provide outsourced finance and accounting solutions on a fractional basis – delivering the services our clients need, when they need them, without the costs of a full-time staff. We believe it is this combination of talent, experience and flexibility that allows us to be a pivotal member of your team.

The idea was simple: help small and medium-sized business owners build more successful businesses.
To do this, we had to build the firm a different way, unencumbered by the way CPA firms have traditionally supported their clients. Our approach is based upon a few simple ideas:
Build a team of engaged, talented accounting and finance professionals who are passionate about the work they perform
Empower them to solve our clients biggest (or smallest) problems
Ensure we are available when the client needs us (yes, even during busy season)
Utilize technology to enhance the client experience and eliminate friction
Engage with the customer the way they want to be engaged
Wrap the services with a fixed, predictable monthly fee for agreed upon services (read more about our fee model here)
At the end of the day, our objective is to allow our clients to do what they do well. We invite you to contact us to learn more about how Pivotal Finance can help you.
At Pivotal Finance, we can customize our service offering to meet the specific requirements and budget of most any small/medium sized business. Our goal is to understand your business and identify your most pressing needs so we can help you achieve your personal and business objectives.  Our service offering includes the following:

Fractional CFO
Pivotal Finance's Fractional CFO service provides its clients with an executive-level business partner who understands their business.  Our CFO Advisors oversee all services provided by Pivotal Finance and can help business owners solve their most complex business challenges, from developing financial processes and key performance indicators to funding growth or acquiring a business.

Accounting
Providing timely, accurate financial information to business leaders is the focus of the Pivotal Accounting services. Our team can make payments, process daily transactions, record monthly journal entries, reconcile accounts and produce financial statements. We even meet with management to review the numbers and discuss month-over-month trends to identify areas for further investigation.

Finance
Need support developing an annual budget, assistance working through a build versus buy decision, or help understanding your most profitable product lines?  Our experienced Finance resources can help you work through the most complicated analysis to help you improve the bottom line.

Treasury
Cash is the lifeline of any business, especially a growing small businesses. At Pivotal Finance, we can help you determine how much cash your business needs to operate, and how much incremental capital is required to fund your growth projections. We can even work with management to determine the right source of funding, and assist in the company in raising the required capital.

Taxes
As tax specialists, we offer comprehensive tax solutions with a focus on optimizing our client's overall tax liability. With our extensive federal, multi-state and local tax knowledge base, we are well positioned as a strategic partner to assist in all facets of our client's tax consulting and compliance needs. Our services include, but are not limited to, income, property, sales & use, and other transaction related taxes.

Special Situations
Sometimes business throws you a curveball and you find yourself needing assistance navigating through the unexpected opportunities or challenges. As your business advisor, the Pivotal Finance team is well positioned to assist you with addressing these unique circumstances, including:
Mergers and acquisitions
Succession planning and assessment
Liquidity crisis
Financial restructuring
Dispute resolution and litigation support
Forensic Accounting
We are fortunate to serve a broad set of clients across a diverse range of industries. Some are experiencing strong year-over-year growth and are trying to determine how best to fund the future. Others are trying to reduce operating costs to mitigate the negative impact of business headwinds. And yet others are looking to buy a business or divest of non-core assets. While they may all face different circumstances, two things ring true about our clients. First, they have all determined that strong financial management is pivotal to their business's success.
They have all realized that doing without or doing it themselves is no longer feasible.  And second, each of them concluded that recruiting, hiring, training and retaining finance and accounting resources can be challenging and expensive, especially when they do not need the resources on a full-time basis.  So that is where we come in: providing the services they need, when they need them, for a fixed monthly recurring fee. But don't take our word for it, take a look at what a few of our clients have to say about us:

Our business has some unique complexities, and initially I was a little skeptical outsourcing our full accounting and finance back office to a third party.  However, it has worked out very well for our business.  Pivotal Finance has helped us evaluate an acquisition, guided us through challenging negotiations with the seller's banks, and directed us through complex accounting and tax matters.  The depth of Pivotal Finance's team and the breadth of their capabilities have been an important part of our success.
– Paul Morgan, Owner, The Mid-Atlantic Wolf Pack, LLC d/b/a Aaron's Rent to Own


We run a lean organization at Wickles.  As our business continues to evolve and grow, we need more and more financial direction.  Pivotal Finance has provided us the best of both worlds – the CFO-level resource to help us think through our growth plans paired with a fixed, recurring monthly budget line. The fixed fee also covers our monthly accounting oversight and payroll services, so it's great to have these solutions all in one place.  A true win-win for our company.
– Will Sims, Owner, Sims Foods, Inc d/b/a Wickles Pickles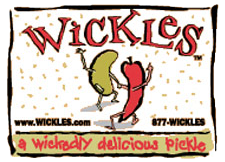 Simply put, we have been where you are. We are a team with deep finance and accounting experience, having worked for companies of all sizes, including private companies, public companies and CPA firms. We have helped clients buy and sell businesses, raise capital and manage external investor relationships. And we are also small business owners and entrepreneurs, having built and run our own successful, award-winning companies.